Black Jack Table Rentals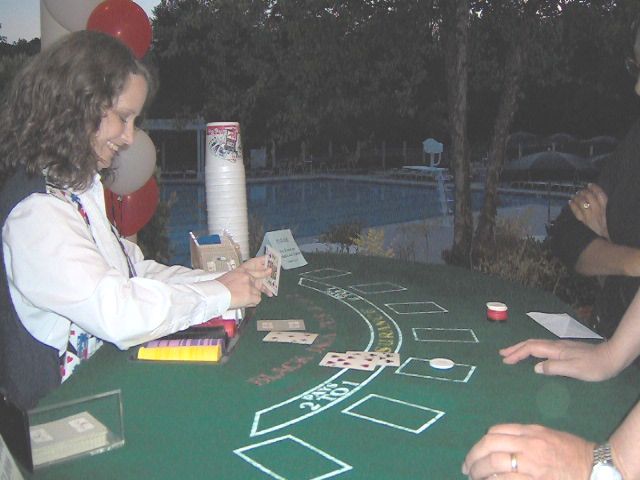 Black Jack Table Rentals - Try to beat the dealer in the most popular game of chance. In fact "21" is a sure crowd pleaser every time. Your eyes will light up as you put your razor sharp memory and cool judgment on the line every hand.
Our table rentals are available in either standard casino height or lower, for handicapped access.
All of our table rentals include card shoes, chips, discard holders, table signs, and table skirts. We offer table rental only and with Professional Dealers.
Based in the Atlanta metro area, our delivery area includes Georgia, South Carolina, North Carolina, Tennessee, Alabama, and parts of Mississippi, Florida, Kentucky, and Virginia.




Go to Casino Games


Call Today 770-867-7044