Psychic Entertainer


Psychic Entertainers are one of the most popular for parties and events. Whether your party is for ten or a thousand attendees, psychics are in popular demand. Everybody has important questions to ask. Most psychics will take anywhere from five to ten minutes per guest, often providing them with the answers to their most questions.
Here are our most requested Psychic Entertainers:

Tarot Card Reader
Tarot Cards have been used in divination since the 15th century. Some place the tarot's origin in Ancient Egypt or India. Our tarot readers have years of experience in interpreting the meaning in the tarot cards.
Crystal Ball Gazer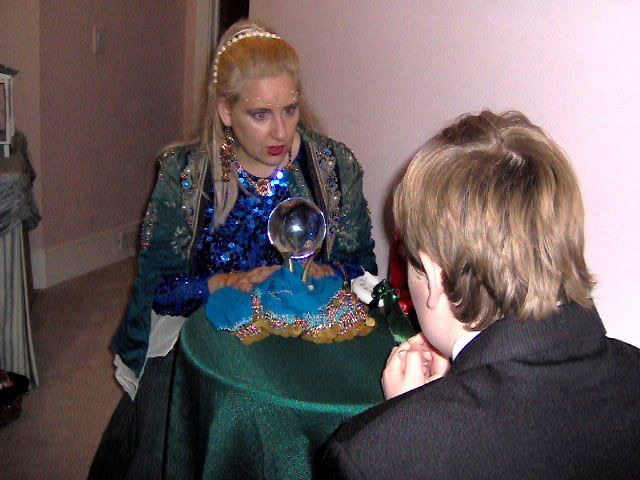 This psychic will see the unseen in the crystal ball. The ball itself has no power; it's the ability of the psychic to make images appear out of nothingness.
Palm Reader
Often associated with gypsies, reading palms has always been a popular favorite. Let our palm readers interpret the lines on the hands of your guests.


Licensed Astrologer
Astrologers interpret the meaning of the stars. Ever since the dawn of man, people have looked up and wondered what the stars have in store for them. Let our licensed astrologers provide your guests with the meaning of their star signs.


Handwriting Analyst
While not considered a true psychic, handwriting analysis is a popular addition to any home party. Let our handwriting analysts reveal hidden personality traits of your guests.



For the Best Psychic Entertainers
Call Today 770-867-7044