Greenville Casino Party Locations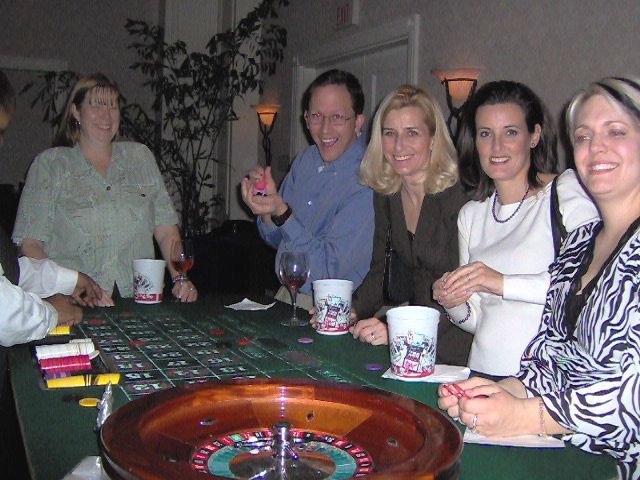 Greenville Casino Party Locations – Having a casino party in Greenville is a sure way to get your guests involved. Whether it's a corporate event, fund raiser, birthday party, or any other type of special event, a casino fun party is the most interactive and fun event you can have.
No matter what game their playing, your guests will think they're in their favorite casino, winning thousands of dollars and having the time of their lives.
In Greenville, you have a choice of many types of locations, depending on your budget and purpose. Some of the most popular venues include:
Hotels
Casino parties held in hotels are best suited for upscale events, fundraisers and corporate events. While this type of facility may be elegant, you do not have a choice of the caterer. Also, expect to pay more at a Hotel, especially downtown Greenville. Popular hotels include Hyatt Regency Greenville, Hampton Inn & Suites, Hilton Greenville, and the Crowne Plaza Greenville.


Convention Centers
Convention Centers are some of the nicest venues to hold an event. In Greenville you have a choice of the Carolina First Center, with 60,000 square feet of meeting space or the Embassy Suites Greenville Golf Resort & Conference Center.


Meeting Facilities
There's a wide range of meeting facilities in the Greenville area. The Kilgore-Lewis House and The Peace Center are two unique Greenville casino party locations to hold an event.
Greenville has many other places, including veteran's meeting halls, such as VFW, and the American Foreign Legion that usually rent out their meeting halls


Community Centers
The City of Greenville operates five community centers located throughout Greenville. Freetown Community Center and Sterling Community Center both have banquet facilities available for events. Often, non-profits will receive discounts and usually you may choose your own caterer.


Clubhouses
Subdivisions often have clubhouses that they rent out to residents and non-residents.


Museums
There are a few museums in Greenville that have ideal facilities to host a casino party. The Upcountry History Museum is one such popular venue.


Colleges
Many of the colleges in Greenville have meeting rooms available for events.


Restaurants
Many restaurants have banquet rooms for groups. Larkin's on the River and Thomas Creek Brewery are two restaurants that have space for events.


Parks
Many of the parks in Greenville have recreation centers that are ideal for casino parties and other types of events. Contact Greenville Parks and Recreation for details.


Private Residences
Many homes are an ideal place for a casino party. casino events can be set up both indoors and outside (under a tent). A private home is a perfect location for a birthday casino party.


Churches
Many churches will rent out their meeting rooms for events. You may have to get approval to have a casino party at some denominations.
So, no matter what type of casino party you're having, there's a suitable Greenville Casino Party Locations for your purpose and budget.
Here is our Casino Party Planning Guide.


Call Today
770-867-7044