Atlanta Corporate Magician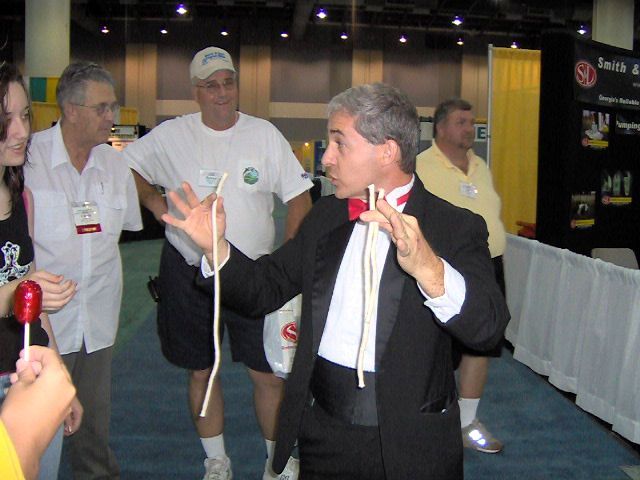 Atlanta Corporate Magician Jack Corcoran has been a full time professional since 1990. His background as a marketing manager in the software and high tech industries led to his specialization as a corporate magician. He has studied under many of the world's finest magicians (including 4 World Champs) during his thirty plus years in magic.
Whether introducing new products at a sales meeting, strolling magic at a hospitality suite, or working a trade show booth, Jack Corcoran is mystifying and entertaining at the same time.
His client list reads as a Who's Who among the Fortune 500. It includes Microsoft, IBM, Nabisco, Lockheed, Motorola, Southern Company, Nissan, GE, and many more…
He is able to customize magic presentations to include the companies' product or logo, and tailor any sales scripts to deliver the message.
Jack Corcoran has entertained thousands through his humor, wit, and sleight of hand.


Call Today
770-867-7044